DIRECTED CHANNEL WITH HYPERBARIC CHAMBER
Expecially during the summer, Ustica have a huge turnout of divers and for every kind of emergency there is a medical center with 2 hyperbaric chambers inside of Ustica's ASL , with equipped technical staff available 24/7.
EQUIPMENT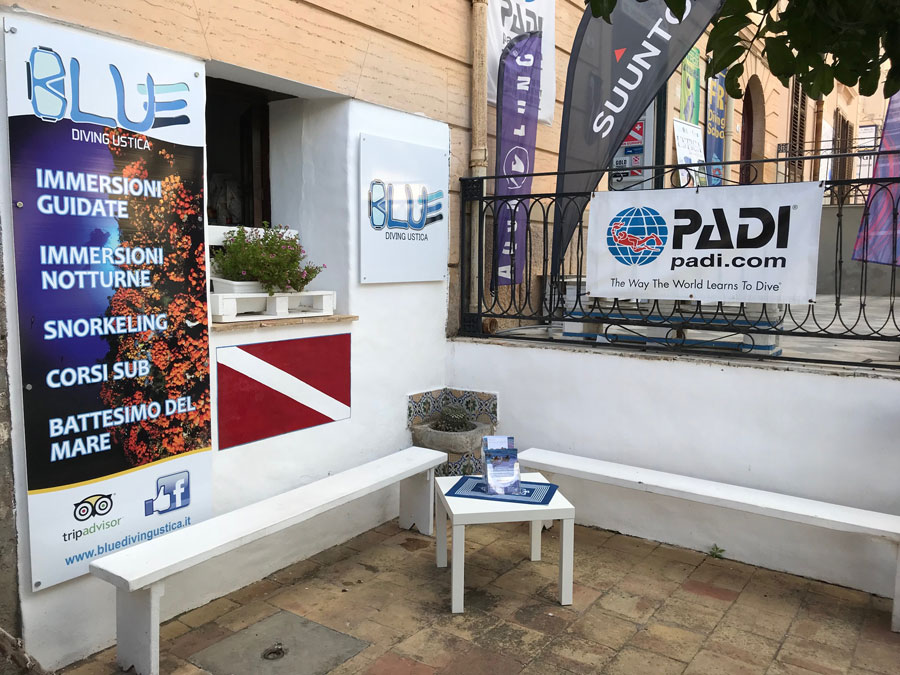 Blue Diving Ustica provides both recreational and technical full equipment for its guest; the Diving center has: equipment deposit with a corner for rinsing equipment, 60 tanks, 50 completed and tested equipments, computers and lamps, 2 rubber dinghy of 7,50 mt with four time engine of plus than 200 hp, equipped for diving activities; these boats will bring you in all the dive and snorkeling sites confortly and in few minutes.
Every Blue Diving Ustica's equipment is new and rigorously tested and give to you comfort and safety.
In every means of transport there is a first aid kit, oxygen and safety tank under the boat : the staff, trained to first aid, will always on board during your dives, in order to provide you the maximum standard of safety.
Location
Blue Diving Ustica is situated in the central square of the small town, is easily accessible and in few minutes. Located in a strategical point, Blue Diving Ustica allows you to reach the boats and the harbor in a very short time.