TRIMIX-NITROX-OXYGEN CHARGING
Our center is equipped with the best equipment to carry out trimix - nitrox - oxygen refills.
The mixtures will be refilled depending on the type of patent and training for personal use only.
Blue Diving Ustica has Booster MPS and analyzers for helium and oxygen.
All cylinders will be labeled with adhesive tape and will be applied. care of the diver personally analyze the content and fill in the appropriate recharge register.
For the refill of mixtures it is required a notice of at least 24 hours.
BIBOMBOL RENTAL - STAGE - SCOOTER SUEX
Available for hire Bibombola12 + 12, Stage in aluminum S80 and Stage in aluminum S40.
Blue Diving Ustica is a Suex Partner center with a fleet of 4 SUEX Scooters mod. VR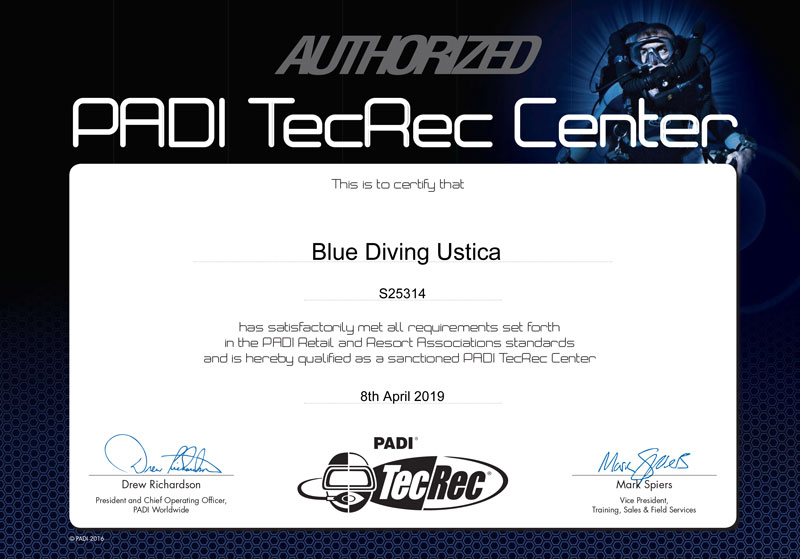 PADI TECHNICAL COURSES
All the Tech Area courses must be booked well in advance. Contact us for detailed information.